" I can of myself do nothing.  As I hear, I judge; and my judgment is just, because I do not seek my own will but the will of the Father who sent me." Jn.5:30
" I can of myself do nothing.  As I hear, I judge; and my judgment is just, because I do not seek my own will but the will of the Father who sent me." Jn.5:30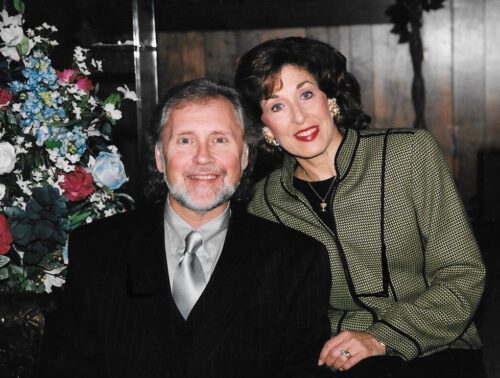 Pastors Gerald and Susan Nikirk are the founders of NIKIRK MINISTRIES, based on John 5:30. Their desire is to hear the Voice of God and to only do His will; which has led them on quite a journey. The name NIKIRK comes from a European derivation meaning New Church. Together they represent the Jew and Gentile becoming "One New Man." The Lord uses them mightily as a team as they minister, bridging the gap across the denominational barriers. 
The Nikirks have ministered nationally and internationally over 30 years, being a prophetic voice to the nations, strengthening churches and leaders to fulfill their call. They have seen many saved, healed, and delivered under the anointing of the Holy Spirit.
Gerald and Susan met at a church in South Florida, and then were called to attend Heart to Heart International Bible School in Connecticut; graduating in 1993. They thought they would only be in Connecticut a few years, but God had other plans. Both were originally ordained through Kingsway Fellowship International. Gerald became the Connecticut superintendent for KFI and oversaw ministries and churches for 20 years. While traveling to the Nations, the Nikirks Pioneered and Founded "Voice In New England" Television Broadcast, "Dancing With God" Short Wave Radio, "VINE Training & Worship Center," a One New Man congregation, and Watchmen School of Ministry & Prayer. They lived and ministered in Connecticut 28 years. In 2015 they moved to Florida where they continue to reach out preaching and teaching the gospel of the Kingdom, mentoring and training leaders in the Body of Messiah/The Church. Their desire is to reach the hearts of the lost as well as believers, and destroy the works of religious tradition.
Gerald, a former professional gospel drummer, and Susan, former professional dancer having yielded their gifts to The Lord have tremendous insight in the area of music and worship. They have conducted seminars, and conferences teaching how to bring in the Glory of God in the area of worship, including the music and dance; distinguishing between the holy and profane. Both have been trained as deliverance ministers,  spiritual warfare, and have seen many lives set free by the power of God. 
Gerald and Susan Nikirk have seen miracles in their ministry and lives, one of which was the adoption of their Chinese daughter, Autumn. They prayed for 17 years for a little girl from China, and in 2008 their dream came true.  Nikirk Ministries teaches and supports God's promise to the Jewish people and the land of Israel. They are called to build bridges and plant seeds of understanding the Jewish roots of the Christian faith through biblical foundations, and the destiny of Israel according to God's Word.
The Nikirks are foundation layers, Apostles, preaching and teaching on the cutting edge of God's Prophetic Voice!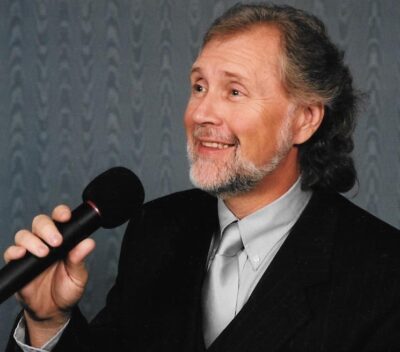 Pastor Gerald Nikirk was born in Bloomington, Indiana, and grew up in Miami, Florida. He comes from a heritage of preachers, his roots originating from Germany. Gerald received the call of God on his life to preach at an early age. As he became a successful businessman, Gerald drifted from the Lord. After ten years, his business began to fail. Eventually losing everything, he knew that his only hope was God, and he rededicated his life to The Lord. As Gerald rebuilt his walk with The Lord, he realized that being brought up in the church, he knew God religiously not personally. Crying out for truth, Jesus became a relationship not a religion.
When Gerald was 12 years old, he had a dream where the Lord took him to Heaven and showed him many things. He shares this dream today, and is writing a book, so that people will know that Heaven Is Real.  As a young man Gerald had a serious back injury, which left him limited in doing sports and even running. In his twenties his back became worse, and he was in tremendous pain, the doctors gave him no hope. Gerald believed The Lord for healing, and kept speaking healing to his back for a number of months. Little by little the pain left him, and he was supernaturally healed.  He has a strong gift for miracle healings, and has seen many people healed in his meetings.
Gerald is an ordained minister, preaching the uncompromised Word of God in power and demonstration. Through the trials he experienced, he ministers out of the compassion of Jesus helping God's people to rebuild and repair their lives delivering them from the strongholds of religion. He has traveled nationally and internationally and has a powerful teaching anointing. Gerald being a drummer from a young age, after placing his gift on the alter, today is one of the most powerful prophetic drummers able to pull down strongholds of the enemy.
One of his passions is to teach on the end times and the return of The Lord. He attended The Institute of Eschatology studying with the late Hilton Sutton, ThD. Gerald preaches this message with revelation, bringing hope to a dying world, touching the lives of millions. Along with his wife Susan, they are able to minister as a team bringing the truth of the "One New Man" to this generation and to The Church.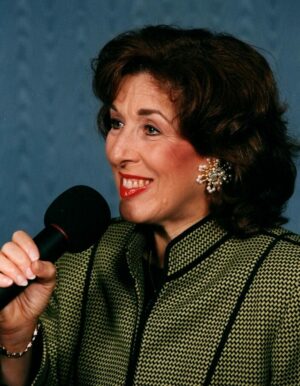 Pastor Susan Nikirk was born in New York City, and raised of Jewish heritage. Susan started in show business, dancing at the age of three. She performed and toured with the Beatles as part of the opening dance act The Discoteque Dancers in 1965. She had a successful career dancing on Broadway, Television, and as a Theatrical Ballroom Champion, Choreographer, and Author. Though immensely successful on both stage and screen, there was a deep void — fear and rejection were deep inside of her. Beginning her search for God, she found the truth, and it set her free! Susan met Yeshua (Jesus) The Messiah.  Her life and destiny totally changed.  "Dancing Out of Darkness", a DVD of Susan's life story has been translated in five languages and has transformed many lives.
Susan is an ordained minister, preaching with a powerful prophetic, evangelistic anointing that touches and changes lives. Early in her ministry, she pioneered the Creative Arts Ministry, which used dance and sign language to glorify God.  She is the founder and director of the International Watchmen School of Ministry & Prayer.  After preaching in the Nations for a number of years, she had a major encounter with The Holy Spirit and received a revelation on the end time message of the Jewish Roots of the Christian faith.  She began to write and teach about this. 
Her articles: God's Plan For The Church and The Jewish People have been published in other languages, and in Charisma Magazine in Holland. The book, "A Church of Ruths," is a prophetic look at The Church, Israel, and The Jewish People. Her second book, being written now, "Your God Is My God," is a more in-depth teaching on this end time message. One of her desires is to awaken the Body of Messiah to see their "One New Man" calling according to scripture through the Covenant of Peace that Yeshua brought abolishing the division between Jew and Gentile.
In Susan's journey with The Lord, she has gone through a long healing process of Lyme disease, and a long awaited 17-year dream of the miracle adoption of her Chinese daughter Autumn. Through this she ministers out of a heart of compassion for the sick and the hopeless, helping to rebuild their faith. Susan counsels people that are in need of healing in all areas of life. She is available through email for appointments for a donation to the ministry. She also mentors' churches, ministries, leaders, and medical doctors helping them fulfill their destiny.
She has appeared on the 700 Club, Trinity Broadcasting Network, Lesea Broadcasting, and has traveled nationally and internationally, seeing many saved, healed, and delivered. Seeking to "Set The Captives Free," Susan brings revival with her and stirs the hearts of people to love the will of God. Her passion is to teach God's people to hear the Voice of The Lord and walk in the spirit.  She is bold, radical, and on fire for The Lord.